PROTECTIVE OVER-SOLE FOR ATHLETICS SPIKES
KEY ONEs feel supple and light underfoot.
Quickly put on and take off your KEY ONEs: in just 3 seconds!
KEY ONEs are compatible with all existing spike models in several disciplines.
With the KEY ONE, wear and tear on your spikes/nails is reduced and your belongings are protected in the bag.
KEY ONEs cover a wide range of spike sizes, so all athletes can benefit.
The KEY ONE is available in 4 sizes covering spikes from 37 to 48.5.
One KEY ONE size covers a minimum of 3 sizes.
Size 1 : from 37 to 40
Size 2 : from 40 to 42
Size 3 : from 42,5 to 46,5
Size 4 : from 47 to 48,5
Example : your shoe size is 41, you must choose a size 2
Please note that carbon spikes require adaptation, some advise you to add +1 to your spike size when choosing your KEY ONE size.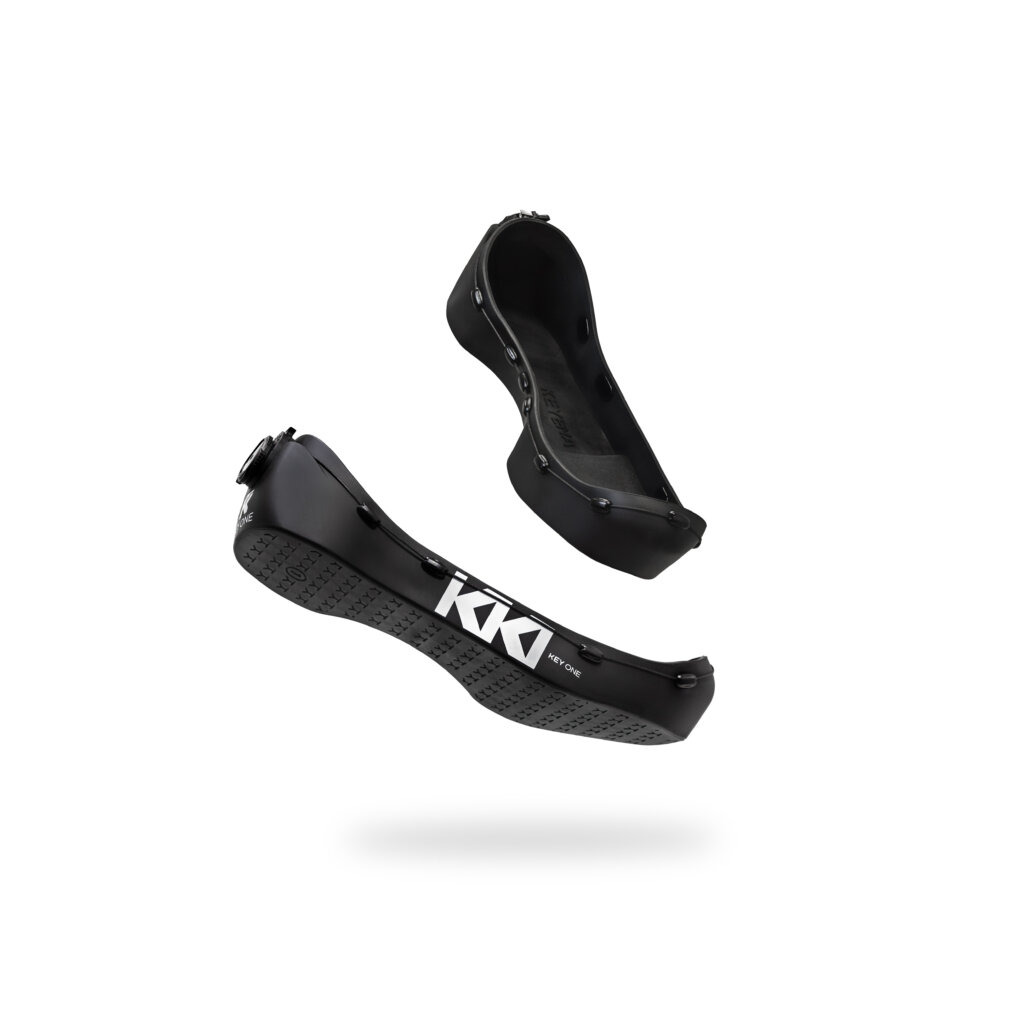 Protection for all brands
KEY ONEs are obviously suitable for all the brands on the market, giving you the freedom to change brands during your career.
The KEY ONE will stay by your side no matter which brand or model of spike you choose.
Protect your spikes according to your discipline
KEY ONEs are designed for the majority of disciplines, as they are suitable for sprint, middle-distance, long-distance and pole vault spikes, due to their similar shape.
We plan to offer a product adapted to the following disciplines: triple jump, high jump and javelin. To help us offer this solution, let us know your interest using the contact form.
The over-sole
The pad
Closing systeme SLW4
The over-sole
Flexible and lightweight, once you're wearing them you won't even feel them.
Made from recyclable plastic, they're a quality product that lasts and adapts to all weather conditions.
The pad
Closing systeme SLW4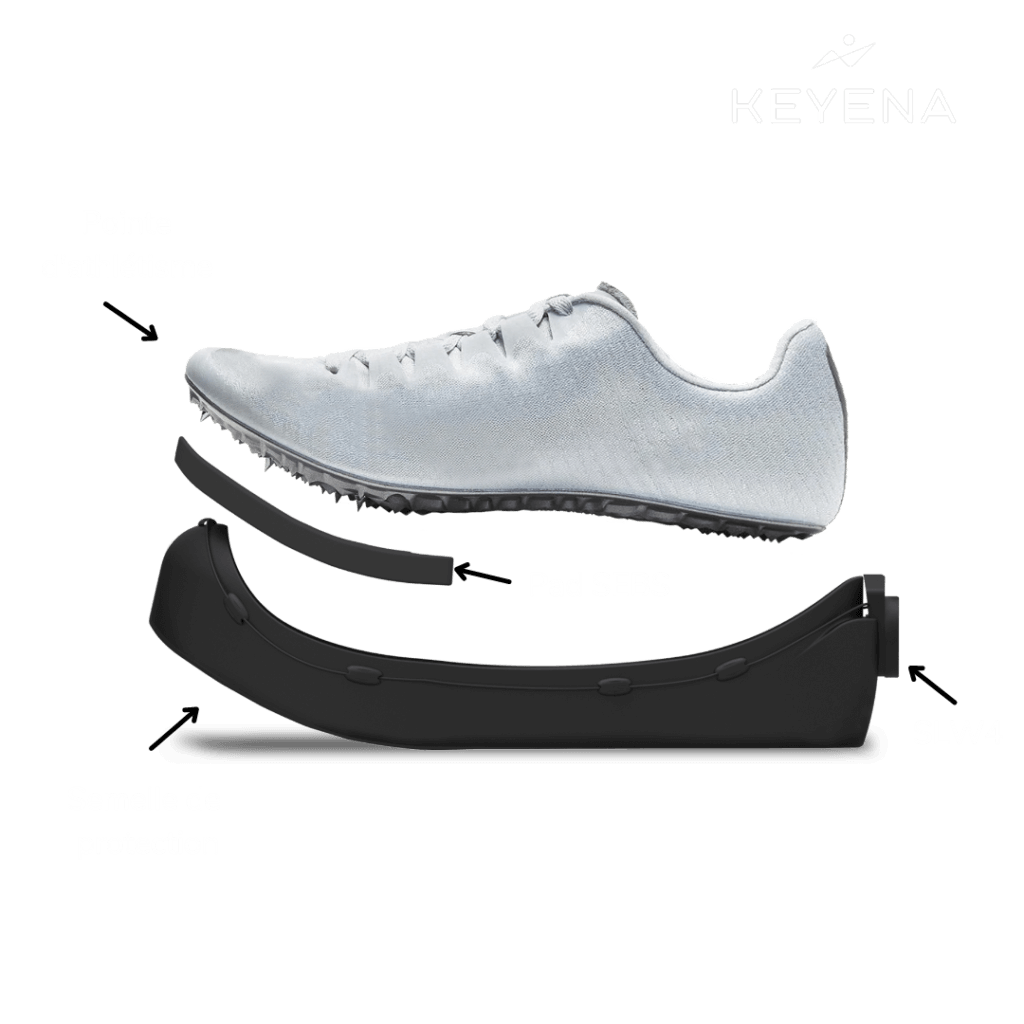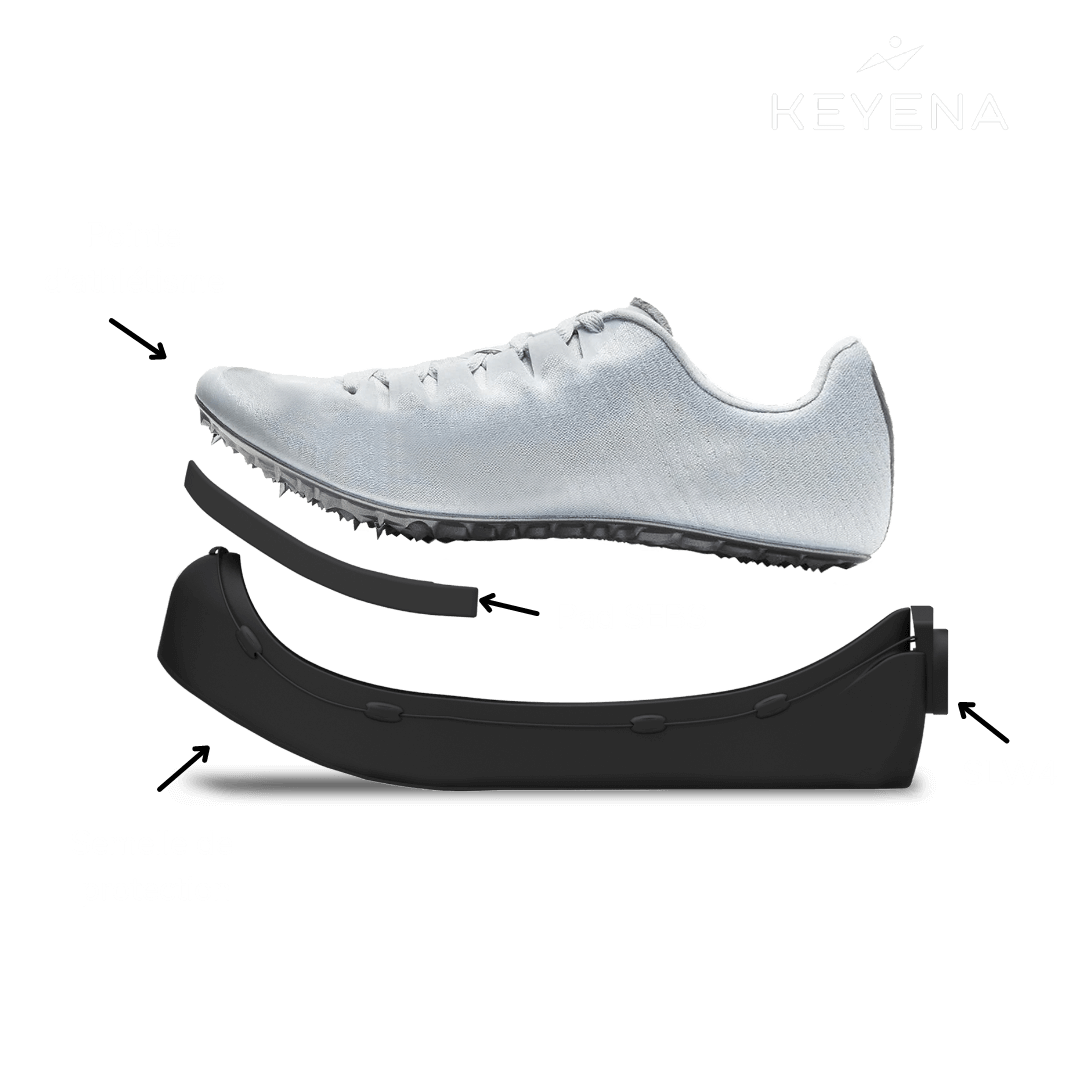 Conception Made in France
French design, French manufacture, French workforce
We are proud to have relied on French partners for the design and manufacture of the KEY ONE, which allows us to drastically control the quality and conformity of our product.
Plastic injection moulding
French workers in compliant conditions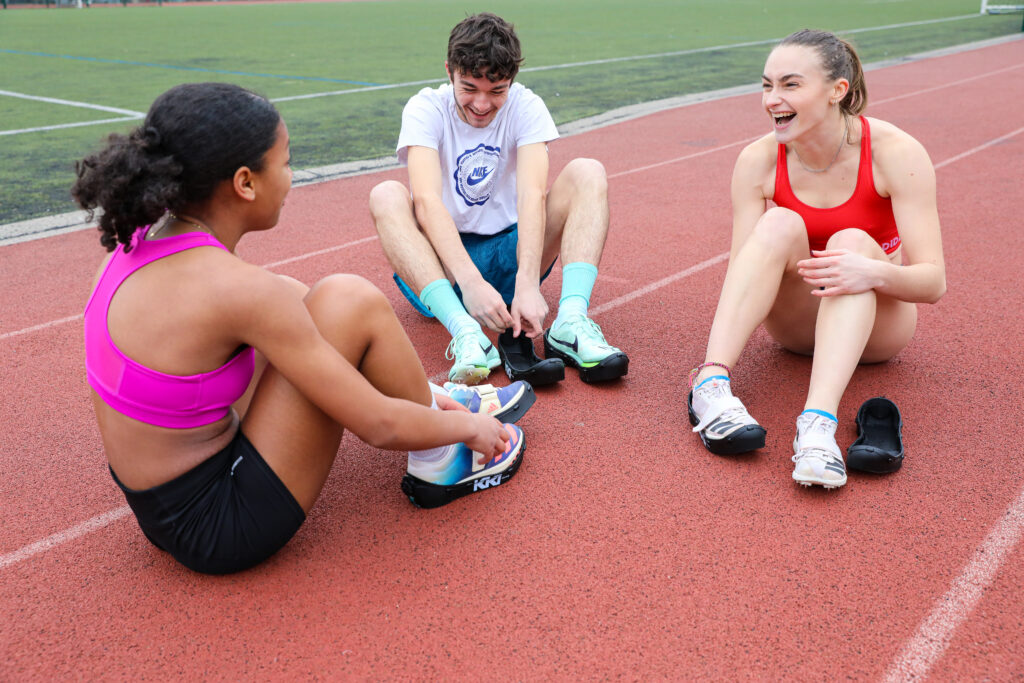 Read our customer testimonials