Official partner of the French Athletics Federation
Keyena, the brand of protective oversoles KEY ONE has the honor to become the official partner of the French Federation d'Athlétisme. KEY ONE is wearing the colors of France with a new exclusive design, for this KEYENA x FFA partnership.
Coralie Gassama has been selected five times for the French national team. She has always dreamed of equipping all French athletes.
We succeeded because from the first year of KEYENA we supply the French Athletics Federation which will add to the national endowment, the first protective oversoles for track and field spikes.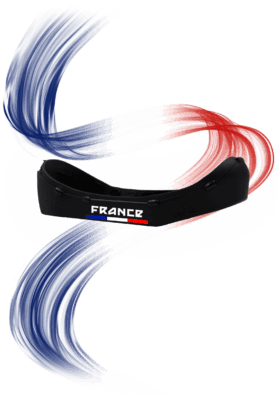 The partnership between the FFA and Keyena reveals a limited and exclusive edition of the KEY ONE.
The KEY ONE KEYENA x FFA were designed in collaboration with the Federation. KEY ONE have been given a new design to mark this event and the ambition of the FFA. This new design is marked with a blue, white and red tricolor line, a "FRANCE" with the Keyena font, all on a black pversole.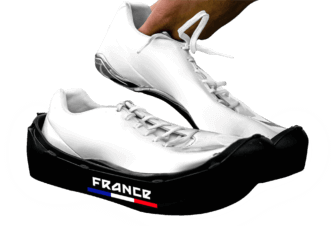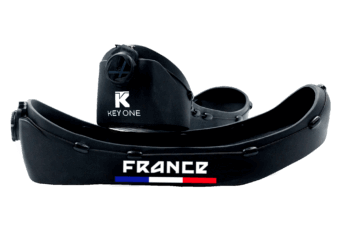 Equip and bring comfort and serenity to the athletes members of the French team during international championships
Making France the showcase of modernity
Giving an international dimension to KEY ONE


The French Athletics Federation is an organization created in 1920 and governed by the 1901 law. It gathers all the clubs that practice athletics. It is managed by André Giraud and Souad Rochdi, the general manager. The French Athletics Federation is: 66 Olympic medals, 52 medals at the world championships including 13 gold. France is the 14th most medal-winning country in the history of world athletics. The federation has more than 800 clubs and 15 084 members. FFA wants to develop athletics by proposing various forms of support. It organizes competitions, the organization and control of sports training, the organization of courses, conferences, etc.

Keyena is the company that created the KEY ONE protective soles. Coralie Gassama is the founder, she is also a high level 400m hurdles athlete. After two years of research and development, the KEY ONE insoles have become the new innovation that revolutionizes athletics. 
Keyena is also a community of 3,182 people, 5 talent ambassadors and 19 recruits. We are present in more than 10 countries. Many projects are still to come to continue to revolutionize the world of athletics.
Keyena will also be present on many events to meet you and present you the KEY ONE. To learn more, follow us on our social networks. You can find the new products not to be missed !